CREATIVE WELDING AND SEAMLESS PERFECTION
As one of the few welding companies in The Netherlands, Lastechniek Wilderink specialises in high quality welding techniques. Lastechniek Wilderink executes welding activities to semi-finished products, equipment and complete installations whereby challenging welding requirements have to be met.
Lastechniek Wilderink is certified to weld for:
The Oil and Gas industry
The (Petro)chemical industry
The energy market
Lifting equipment
Fun fare attractions
The Offshore industry
Lastechniek Wilderink specialises in manufacturing:
Pressure vessels
Liquid tanks
Skid construction
Pipe spools
Dynamically loaded structures
Pressure vessels
Lastechniek Wilderink designs and builds a large variety of pressure vessels to the client's specifications. Although the ASME VIII is a frequently applied design code, there is a lot of experience with and expertise in other design codes.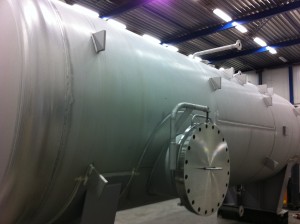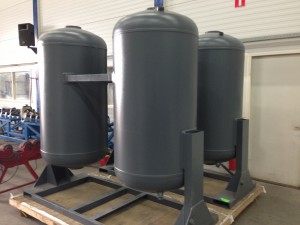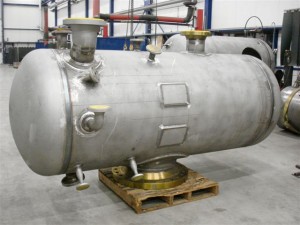 Liquid Tanks
Lastechniek Wilderink builds liquid tanks for the on & offshore industry from an existing or an in-house design. Lastechniek Wilderink's engineers are able to design liquid tanks and prepare them for production on the basis of data sheets, client specifications and/or design code.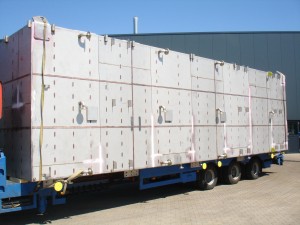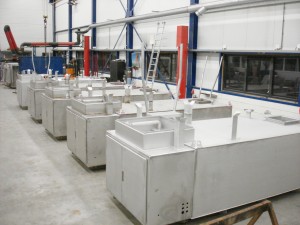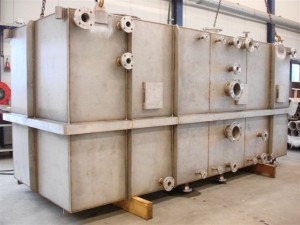 Skid construction
Lastechniek Wilderink builds skids for the oil and gas industry (on and offshore). The activities include constructing, welding and qualifying the structural parts and pipe spools, the installation of tubing and the assembly of it all, including the instrumentation. Lastechniek Wilderink can also do the design calculations for the structural design as well as the detailed engineering for manufacturing.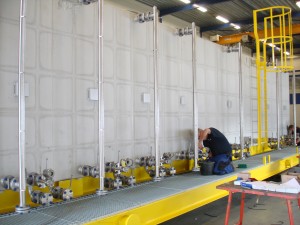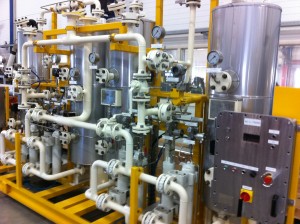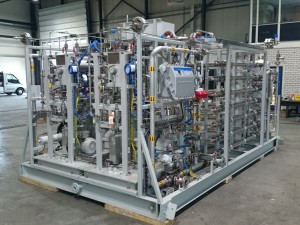 Pipe spools
Lastechniek Wilderink makes process piping (usually ASME B31.3) for clients. The specialists look for the best manufacturing method based on specifications and (isometric) production drawings provided by the client. In addition to the qualitative aspects the aim is to also work in the most favourable economic conditions for the client.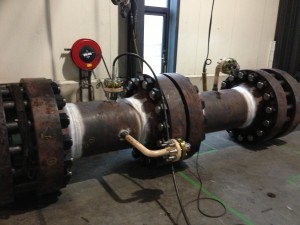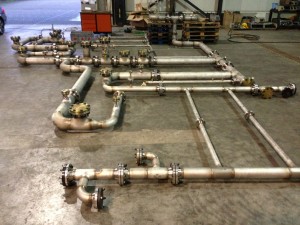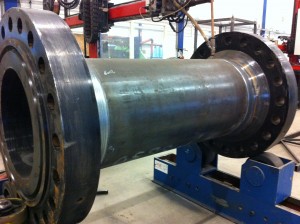 Base frames
Lastechniek Wilderink fabricates base frames for skids using various applications. A diverse range of designs are achieved from client specifications. Dimensions, alignment and finishing are high in Lastechniek Wilderink's objective for quality assurance.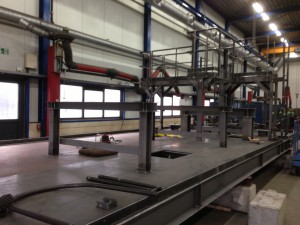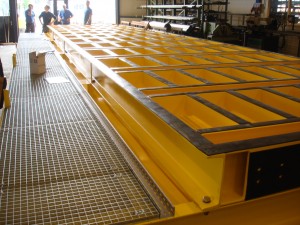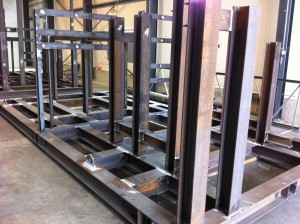 Dynamically loaded structures
Lastechniek Wilderink has years of experience in welding structures which are subjected to a mechanical dynamic load, for e.g. the funfair attraction industry and for on and offshore crane construction.